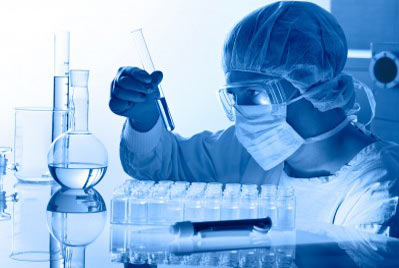 DOCTORS AND GLUTATHIONE
Most doctors know about the importance of antioxidants. Yet few practicing doctors understand the importance and relationship of glutathione for the body. Doctors are trained in a vast body of knowledge that is excellent in diagnosing and treating chronic and acute conditions, especially as it relates to modern medications. Many doctors are specialized in their areas of expertise and while they excel in their specialization, due to many constraints they typically do not go beyond their specialized boundaries. Only certain specialists are trained in nutritional options for wellness and even in this specialized group the knowledge about glutathione is somewhat limited.

In today's frenzied world, to support something without proper training or understanding may leave them liable for legal issues related to their licensing and insurance. Unless they dwell in areas of research or have specific training, most practicing doctors will avoid supporting something that has not been proven to be effective by large proven studies on benefits and side effects. Foods and supplements typically don't fall into this "proven" category, instead their benefits are generally considered as "anecdotal".

A few knowledgeable doctors have the time read current research and understand the importance of glutathione. Along with them is the modern scientific community that is ripe with medical researchers that understand how important glutathione is for the body. There are almost 100,000 medical research papers correlating low levels of glutathione with hundreds of illnesses and conditions. We aren't talking about your average blog or promotional website. You can find this important research on respectable websites like the National Institute for Health website (www.NIH.gov search glutathione) and in just about any medical peer reviewed publication. Glutathione is a hot topic related to almost every known illness as well as aging. Following are a few snippets on what doctors and other medical experts think about glutathione:
"It's the most important molecule you need to stay healthy and prevent disease -- yet you've probably never heard of it. It's the secret to prevent aging, cancer, heart disease, dementia and more, and necessary to treat everything from autism to Alzheimer's disease. There are more than 89,000 medical articles about it -- but your doctor doesn't know how address the epidemic deficiency of this critical life-giving molecule ...
What is it? I'm talking about the mother of all antioxidants, the master detoxifier and maestro of the immune system: GLUTATHIONE (pronounced "gloota-thigh-own").
The good news is that your body produces its own glutathione. The bad news is that poor diet, pollution, toxins, medications, stress, trauma, aging, infections and radiation all deplete your glutathione."
- Dr. Mark Hyman, Huffington Post, 2011/2011

"Your life depends on glutathione. Without it, your liver would shrivel up and die from the overwhelming accumulation of toxins, your cells would disintegrate from unrestrained oxidative stress and, as if you needed more problems, your body would have little resistance to bacteria, viruses or cancers. So many protective mechanisms of the body, including its use of vitamins C and E, depend heavily on this remarkable molecule."
- Glutathione: Your Key to Health, Dr. Jimmy Gutman 2008

"Antioxidants are well documented and known to posses vital roles in health maintenance and disease prevention. Glutathione is your cell's own major antioxidant. Maintaining elevated glutathione levels aids the body's natural antioxidant function."
- Biochemical Pharmacology 47: 2113-2123 1994
"As a consequence, old age is associated with increased levels of oxygen radicals and hydrogen peroxide, which eventually lead to a condition called oxidative stress. Many people correctly view oxidative stress and free radicals as important causes of tissue damage and health hazards, but they associate these terms merely with the recommendation to take antioxidant vitamins that are widely popular as health supplements. This is an oversimplification and it misses the point that glutathione is a much more important antioxidant and radical scavenger than those vitamins."
- Avoiding the First Cause of Death, Wulf Droge 2009

"Diabetics are prone to infections and circulatory problems leading to heart disease, kidney failure and blindness. Glutathione protects against complications of diabetes."
- Clinical Science 91: 575-582, 1996
"Raised glutathione levels fight the oxidation of circulating fats in the bloodstream, including cholesterol, retarding the process of plaque formation in the arteries - the underlying cause for most heart disease and stroke."
- Nutrition Reviews, 54: 1-30, 1996

"Glutathione is the body's master antioxidant and best kept secret to maintaining health."
- Theodore Hersh, M.D., Harvard graduate, Professor of Medicine, Emeritus, Emory University.
"The bioactivity [of whey proteins] occurs through the ability of the protein concentrate to help replenish Glutathione levels via continuous dietary provision of Glutathione precursors, especially Cysteine, during lymphocyte proliferation, thus supporting an optimal immune response. This process seems to not only increase intercellular levels of Glutathione and precursors at the time of ingestion, but also builds up stores of these substances within the cells which lasts for a substantial post-ingestion time interval."
Fidelus RK, Tsan MF. GSH and lymphocyte activation: a function of aging and autoimmune disease. Immunology 61: 503-508, 1987
Top scientific medical doctors and researchers believe in the power of glutathione! What about you?
---
---